Loans
Auto Loans
---
We're committed to helping you from start to finish, with terms from 36 months to 84 months and no application fee. Payments can be set up with automatic deduction from your account.
Complete our simple online application, for approval in less than one business day.
Apply Now

Discounted Vehicle Insurance
Learn More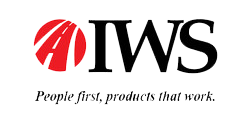 Protect yourself from unexpected, high cost repairs with our Vehicle Service Agreement.
Learn More

Finance your next vehicle loan with us and you'll receive a free, lifetime myEZ Car Care membership, With travel & vehicle maintenance discounts and more.
Learn More
Credit Cards
---
With an NWCCU credit card you'll enjoy a FIXED RATE and NO Annual Fees.
To help you achieve your financial goals, we offer a variety of financial resources to establish a healthy life style.
Apply Today
Student Credit Cards
---
Northwest Community Credit Union (NWCCU) offers college students access to a VISA credit card. It's important to understand the value of good credit and how to establish it. Our Student VISA credit card can help pay for books or supplies.
All student members of NWCCU are invited to apply for our Student VISA credit card which offers the following benefits:
No annual fees
Low fixed rate of 12% APR
Acceptance worldwide
Easy emergency cash
A $500 line of credit that can increase over time
Graduating seniors are eligible to apply for higher lines of credit.
The average student credit card rate is between 15.56% - 22.87% *
*U.S. News 09/08/2021
Apply Today
Sign up with ezcardinfo.com to review your credit card history, analyze your spending, or to pay your bill.
EZ Card Info
Personal Loans
---
The very personal loan! Need funds to consolidate high interest credit cards, a vacation, or pay medical expenses? We're making personal loans more personalized than ever. Use the funds to make your unique wish come true.
Apply Now
Mortgages
---
Rates are currently at historic lows!
We have partnered with Member First Mortgage to bring YOU a wider range of mortgage programs!
Conventional & Government loans FHA, VA, RD & more!
Refinances
Home Renovation & Construction
Flexible credit programs
Zero or low down payment programs

We are here to help every step of the way with other valuable home services such as discounted Home Owners Insurance
Learn More
Home Equity Line of Credit (HELOC)
---
A HELOC is a line of revolving credit with a variable interest rate tied to Prime. The draw period is available up to 10 years, with a payback term of 20 years.
Our HELOC and Home Equity Loan offer:
No points
Low closing costs
No prepayment penalty
No annual fee
Contact us for more information via email info@nwccu.com or contact us
Student Loans
---
When Federal aid just isn't enough, NWCCU can help.
Benefits of Northwest Community Credit Union (NWCCU) Student Choice private lending solution:
Zero origination or prepayment fees
Low interest rates
Flexible repayment terms and in-school deferment options
Easy online application and instant approval
Convenient line-of-credit that helps you get funding for your entire undergrad career*
*Subject to qualification and annual credit review.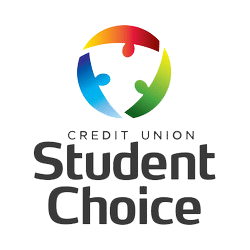 Visit our Student Choice website
Apply Now
Student Referral Loan Program
---
Whether you're an undergraduate, graduate student, or parent, Get money for school from Sallie Mae®
Student loans from Northwest Community Credit Union in partnership with Sallie Mae® could help!
Competitive interest rates
Multiple repayment options
No origination fees; no prepayment penalty
Borrow responsibly
We encourage students and families to start with savings, grants, scholarships, and federal student loans to pay for college. Students and families should evaluate all anticipated monthly loan payments, and how much the student expects to earn in the future, before considering a private student loan.
These loans are made by Sallie Mae Bank or a lender partner. Northwest Community Credit Union is not the creditor for these loans and is compensated by Sallie Mae for the referral of loan customers.
Smart Option Student Loan and graduate loan products: This information is for students attending participating degree-granting schools. Smart Option Student Loan information is for undergraduates only. Graduate Certificate/Continuing Education coursework is not eligible for MBA, Medical, Dental, and Law School Loans. Borrowers must be U.S. citizens or U.S. permanent residents if the school is located outside of the United States. Non-U.S. citizen borrowers who reside in the U.S. are eligible with a creditworthy cosigner (who must be a U.S. citizen or U.S. permanent resident) and are required to provide an unexpired government-issued photo ID to verify identity. Applications are subject to a requested minimum loan amount of $1,000. Current credit and other eligibility criteria apply.