Loans
Auto Loans
---
We're committed to helping you from start to finish, with terms from 36 months to 84 months and no application fee. Payments can be set up with automatic deduction from your account.
Complete our simple online application, for approval in less than one business day.
Apply Now

Discounted Vehicle Insurance
Learn More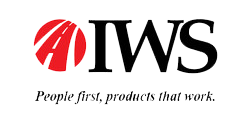 Protect yourself from unexpected, high cost repairs with our Vehicle Service Agreement.
Learn More
Credit Cards
---
With an NWCCU credit card you'll enjoy a FIXED RATE and NO Annual Fees.
To help you achieve your financial goals, we offer a variety of financial resources to establish a healthy life style.
Apply Today
Sign up with ezcardinfo.com to review your credit card history, analyze your spending, or to pay your bill.
EZ Card Info
Personal Loans
---
The very personal loan! Need funds to consolidate high interest credit cards, a vacation, or pay medical expenses? We're making personal loans more personalized than ever. Use the funds to make your unique wish come true.
Apply Now
Mortgages
---
Competitive rates for 10, 20, or 30 year fixed conventional mortgages, as well as VA, FHA, and Jumbo.
Complete our simple online application for approval in less than one business day.
View Rates or Apply Now

We are here to help every step of the way with other valuable home services such as discounted Home Owners Insurance
Learn More
Home Equity Loans and Lines of Credit
---
Use the equity you've built in your home to pay for home improvements, education, debt consolidation, vacations or major purchases. NWCCU's home equity loans get you the money you need to accomplish your financial goals.
Home Equity Loans
---
A Home Equity Loan is a one-time lump-sum loan with a fixed interest rate. Payback terms for this type of loan can be as short as 5 years with a maximum term of 10 years.
Home Equity Line of Credit (HELOC)
---
A HELOC is a line of revolving credit with a variable interest rate tied to Prime. The draw period is available up to 10 years, with a payback term of 20 years.
Our HELOC and Home Equity Loan offer:
No points
Low closing costs
No prepayment penalty
No annual fee
Student Loans
---
When Federal aid just isn't enough, NWCCU can help.
Benefits of Northwest Community Credit Union (NWCCU) Student Choice private lending solution:
Zero origination or prepayment fees
Low interest rates
Flexible repayment terms and in-school deferment options
Easy online application and instant approval
Convenient line-of-credit that helps you get funding for your entire undergrad career*
*Subject to qualification and annual credit review.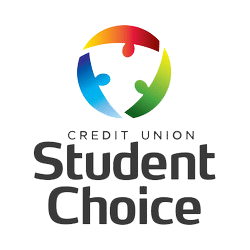 Visit our Student Choice website
Apply Now